Bultaco Parts was founded back in 1979 by Peter Schoene when the original Bultaco mark was at its peak. Peter had already spent the previous 5 years learning all about Bultacos when he worked for the then Victorian (Australia) importer.

When the factory closed in 1980 Bultaco dealers all over the world gradually ended their support for the mark and sold off their spares stock. At this uncertain time Peter made the bold decision to whole-heartedly continue his support for Bultaco.

Over the years Peter has purchased remaining original Bultaco spares wherever he can find them and complemented this with re-manufactured and secondhand parts.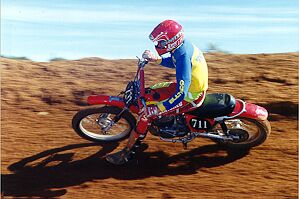 Peter's passion for the Bultaco mark has even infected his family: His eldest son, Nick won the junior Victorian Classic Motocross series in 1998 closely followed by his youngest son Craig who came third; last year (1999) Nick continued his winning form in the 16-30 years age with another win and Craig consolidated his position in the juniors with a fourth placing. Both Nick and Craig compete on Bultacos prepared by Peter with their able help.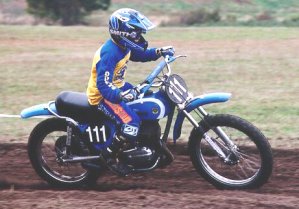 Peter knows most of the Bultaco models through hands on experience and customers feel quickly understood when trying to describe that thingamajig that they require.
To top off over 25 years experience and a huge spares holding is a very enviable spare parts delivery reputation. Peter prides himself on dispatching orders the day they are received and if overnight delivery is available (Australia only) parts can be with the customer the next day.

Customers delivery details and payment methods can be held on file simplifying the ordering process even further. For phone orders, Peter can usually advise immediately on the parts availability.