Nothing tops off a restoration like a new seat and cover, especially when it is made to the original manufacturers pattern. We can supply seat foams and seat covers for a large range of VMX and dirt bikes.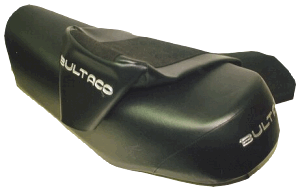 The seat covers are made of high quality tear resistant vinyl and are embossed with the manufacturers name (as per original manufacturers specification).


For some machines the whole seat including the base can be supplied ready assembled. If the existing seat base is serviceable we offer a re-conditioning service at very reasonable rates.

Don't put up with that saggy old foam and tapped up cover any longer!

Contact us now with your specific requirements.