What better way to complete that new paint work or brighten up your existing paint than with a new set of decals?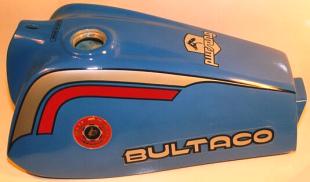 Renovated Pursang MK10 Tank complete with Decals

We are the proud supplier of the high quality M.X.M. ThickStuff Decal kits.

Kits are available for many VMX models and carefully mimic the graphic and colour designs of the original.
The quality of the M.X.M. ThickStuff Decals means that when properly applied they will outlast the original item.

Contact us now with your requirements.